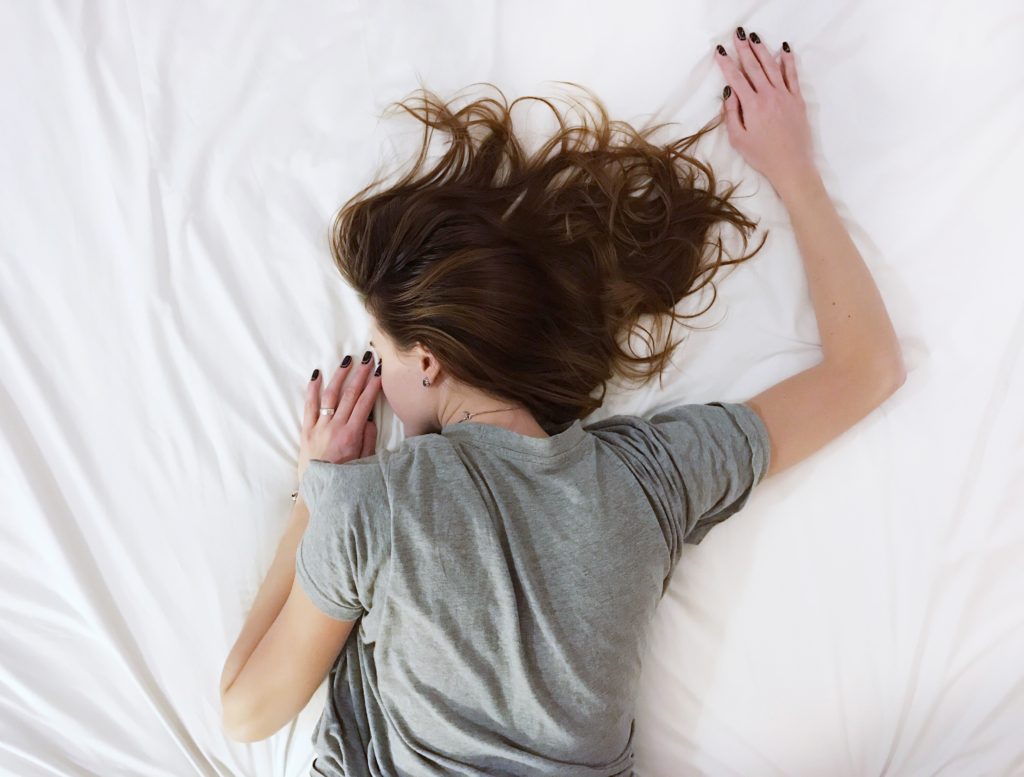 Sleep is fundamental to our health and happiness as humans; without enough of it, our wellbeing and ability to cope with what challenges come our way are seriously impacted. The latter is particularly true when we are in pain, which impacts our ability to relax and sleep, which in turn affects our ability to cope on a day-to-day basis. With 80% of Americans experiencing low back pain at some point in their lives, this vicious circle is something you can probably relate to. As someone living with Ankylosing Spondylitis, an inflammatory form of arthritis affecting the spine and other joints, finding ways of managing the pain and being able to sleep have been a long-held mission. Daily low impact stretching has been pivotal in promoting flexibility and relaxation, but other things have also been useful in helping overcome barriers to sleep.
Finding your perfect mattress
One of the most worthwhile purchases I have ever invested in is my mattress. You spend about a third of your life in bed, so it makes sense to make it a priority. Familiarizing yourself with the different supportive materials and cushioning that promote sleep is important. A quality mattress isn't cheap, but expensive doesn't necessarily mean it's the right one for you. For what it's worth, many people that have purchased mattresses from Zenhavencoupon.org/ have praised the quality of these mattresses and recommend them to others. So make sure you test out several mattresses and frames yourself; you need to know your mattress is comfortable and, crucially, won't cause you more pain. It may seem extravagant paying out a lot on a mattress but you won't regret it if you're consistently getting a good night's sleep.
Put your body through its paces and your mind at rest
The mind and body are inextricably linked; the most important aspect of pain is not so much the pain itself but how you cope with it. As well as easing anxiety, studies show that yoga helps reduce inflammation by bringing down the number of pro-inflammatory molecules in the body. Concurrently, it increases the release of the anti-inflammatory hormone adiponectin, helping to reduce inflammation and pain. The child's pose stretch is particularly effective for easing tension and pain. Simply sit back on your heels with your toes together and your knees wide, before stretching your arms forward onto the floor with your hips towards your heels. Rest your head on the floor and hold the stretch for ten breaths. Relax your arms and repeat the stretch three or four more times.
Make sure you do gentle stretches like this before any long journey where you are likely to be seated for some time. Where possible, walk – even if it is just for part of a journey. Movement encourages relaxation and flexibility, in turn reducing pain and releasing endorphins. What is more, exercise in the day will give you a greater chance of getting that craved-for sleep.
The power of heat
Studies have shown the positive effect of heat on pain. Heat increases oxygen flow to the muscles, helping to heal damaged tissues, whilst also lowering pain signals to the brain. When travelling, heat pads and hot water bottles are very effective pain relievers. Microwaveable wheat bags are great at bedtime: simply place the bag on the painful area and feel your muscles relax.
A final consideration
The barriers to sleep when you're in pain are both physical and psychological. There is no magic wand for sleeping well every night – and sometimes no matter what you do, the pain might be too much. Yet by combining a positive attitude with regular stretches, heat and a good quality mattress, you are giving yourself the best chance possible of kicking the pain into touch and enjoying a solid night of rest.
—
With contribution by freelance writer Jane Baxter.