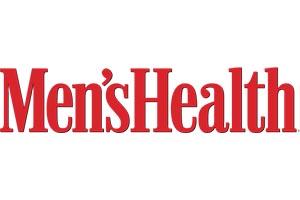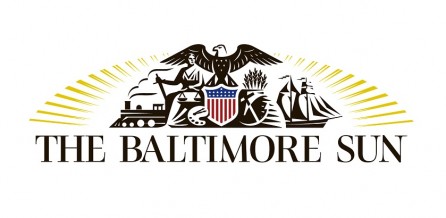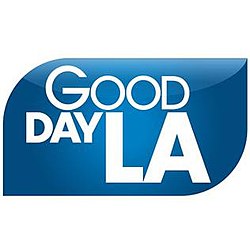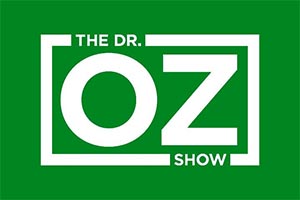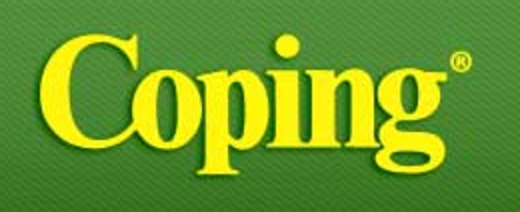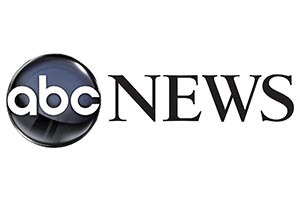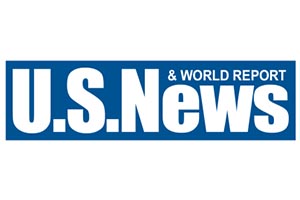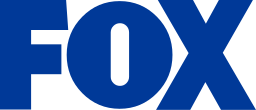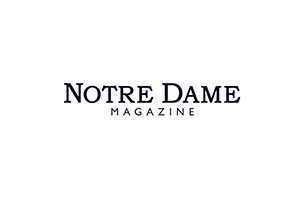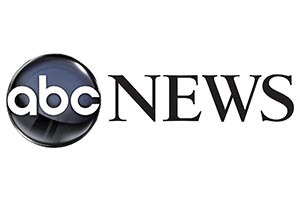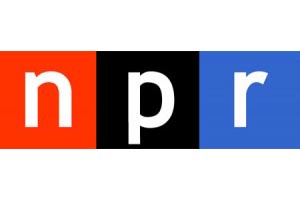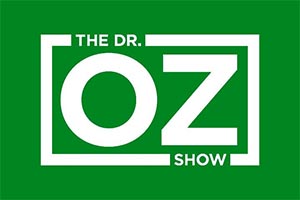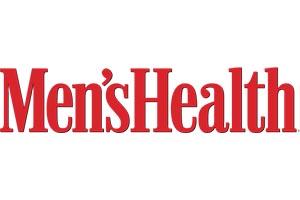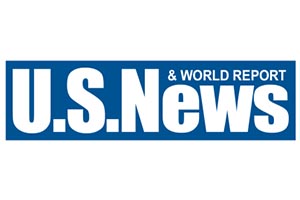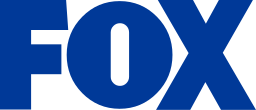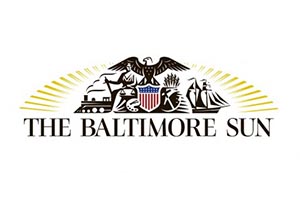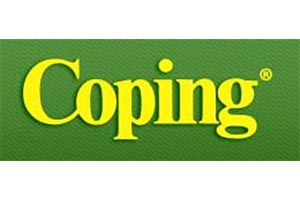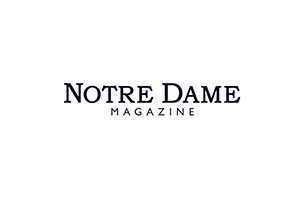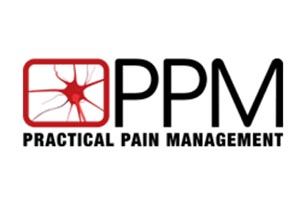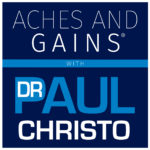 The Aches and Gains Radio Show: Airing Saturday @ 5:00 & 5:30PM EST on SiriusXM Channel 131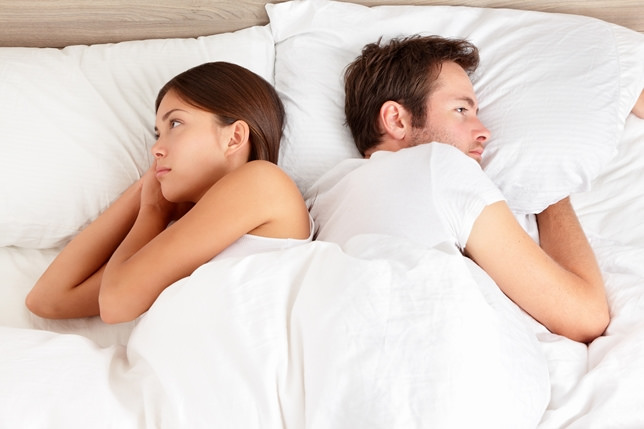 You may be shocked to find out that up to 20% of women have had sexual pain during their lives, not every womans experience is like what we see in videos. That's higher than the percentage of adults with asthma, cancer, or heart disease. Our first guest Jessica...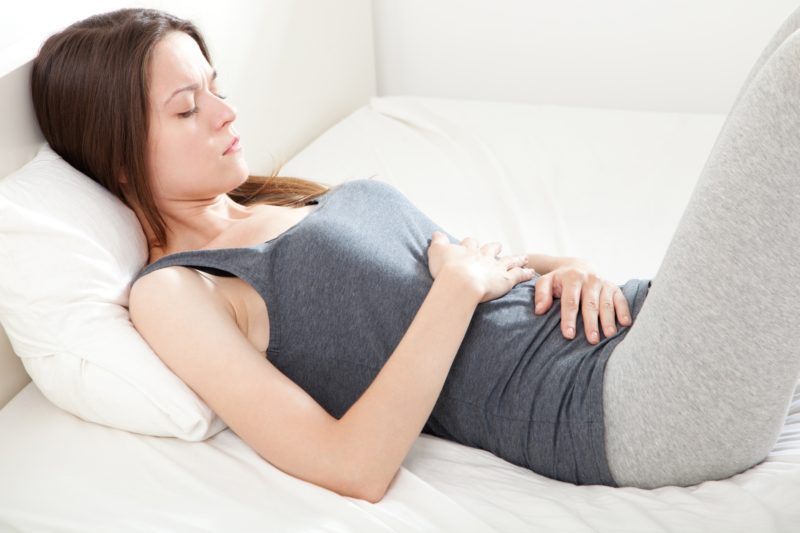 In Part II of sexual pain, we'll delve more deeply into Jessica's story of enduring five years of misdiagnosed vulvar pain. We'll discover how correcting her hip problem allowed her to live virtually pain free. Dr. Deborah Coady also provides new information on the...
Most Searched Pain Topics
"You and I need more Doctors like Dr. Paul, who have a hard background in science and medicine. But, since we are also spiritual, emotional, mental as well as physical beings, we need healers who acknowledge all these aspects. I'm glad to have met Dr. Paul and to know he is carrying the banner for both"
"Aches and Gains gave me a wonderful platform to share my story and raise awareness for Lyme disease, one of the fastest growing illnesses in America. Thank you, Dr. Paul Christo for having me as a guest."
"Aches and Gains is not just the result of a solid workout program, it's a terrific initiative from Dr. Paul Christo that everyone should pay attention to! Believe me, he is talking to YOU! And you will be glad you heard him. I had the pleasure of being on with him and I can tell you that I learned as much from him as anyone could have learned from me. I am honored to be a part of this movement!"

Learn more about home exercises, stretches and strength training, and how exercise can improve your chronic pain.

Learn how to focus on relaxation and understand Eastern medical practices for pain like acupuncture, yoga and essential oils.

Procedures and injections like epidural interventions are frequently used to help manage chronic pain, especially in the spine.

Medications are the most common form of treating chronic pain, including opioids. Learn about safe medication options for healing.

Sometimes the best way to treat pain is with surgical procedures, and we cover groundbreaking procedures and recovery strategies.
Top Expert in the World on Chronic Pain: Expertscape Global Physician Directory
2021
Expertscape objectively ranks people and and institutions by their expertise in more than 29,000 biomedical topics.
Fellow, Mayday Pain and Society Fellowship Program: A Media and Policy Initiative
2008-2009
One of six pain experts selected from the U.S. and Canada to advocate for better pain care by raising the visibility of the global impact of pain with the media and policymakers
The Pain Community "Hero" (Patient Advocacy Association)
2014
One practitioner selected each year by the leaders of the organization for demonstrated achievement in advancing the cause of patients in pain.
The John and Emma Bonica Public Service Award (American Pain Society)
2016
One clinician selected each year by the leaders of the organization to honor outstanding contributions to the field of pain medicine through public education, dissemination of information, and public service.
Pain Educator of the Year (American Society of Pain Educators)
2016
One practitioner selected each year by the leaders of the organization to recognize outstanding commitment to clinical pain practice and pain education.
American Pain Society Awards Committee
2016
Patient Advocacy Award (American Academy of Pain Medicine)
2018
One healthcare professional selected each year by the leaders of the organization to honor advocacy efforts for the appropriate evaluation and treatment of patients suffering from pain.
Aches and Gains
A Comprehensive Guide to Overcoming Your Pain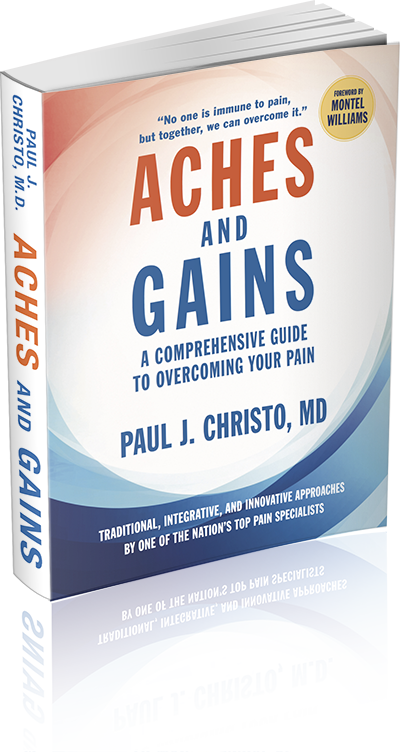 No one is immune to pain, but together we can overcome it.
PAIN is often treatable but…
doctors, medical professionals, and patients don't understand the intricacies of chronic pain, and how it should be treated. Millions who suffer from pain become hopeless and finding relief seems impossible. With Aches and Gains, Dr. Paul Christo, a leading John's Hopkins physician, pain specialist, and author sheds new light for both the public and healers — what does it mean to live in chronic pain, and ultimately how to overcome it. Aches and Gains is a life-changing resource for anyone associated with pain, including pain sufferers themselves, as well as doctors, nurses, medical professionals, and caregivers.
BY READING ACHES AND GAINS, READERS WILL LEARN HOW TO:
• Develop a thorough understanding of the world's pain epidemic and how it can affect them, their family, and their friends.
• Better identify the source of painful conditions.
• Incorporate an array of pain medications, advanced injection therapies, and cutting-edge neurostimulation procedures for easing pain.
• Consider various forms of integrative therapies and when they should be used.
Aches and Gains on SiriusXM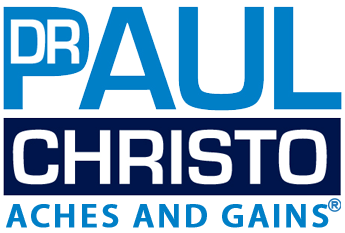 Listen Weekly on SiriusXM to the First National Radio Talk Show Dedicated to a Fuller Life for Those Living With Pain.
Aches and Gains® is hosted by leading pain medicine specialist, physician, and researcher Dr. Paul Christo. Aches and Gains® provides hope and treatment options for those suffering from medical illnesses, diseases, and the pain that often results from these conditions. The show features informative interviews from everybody people, physicians, healthcare providers, authors, researchers, and celebrities.
Aches and Gains® offers cutting-edge treatments, integrative practices, and coping strategies for overcoming a variety of health conditions and pain syndromes such as low back pain, osteoarthritis, cancer, addiction, headaches, and neuropathic pain.
Every Saturday, 5-6:00 p.m. EST on Channel 131, Dr. Christo sits down with his guests for 30-minute candid discussions that spotlight numerous medical diseases and syndromes. Media personalities such as Naomi Judd, Joe Montana, Montel Williams, and Jennifer Grey bring their own stories of success and inspiration.
Join SiriusXM's more than 69 million listeners while tuning in to Aches and Gains®. You will too learn how the right combination of treatments and perseverance can help you realize a fuller life.