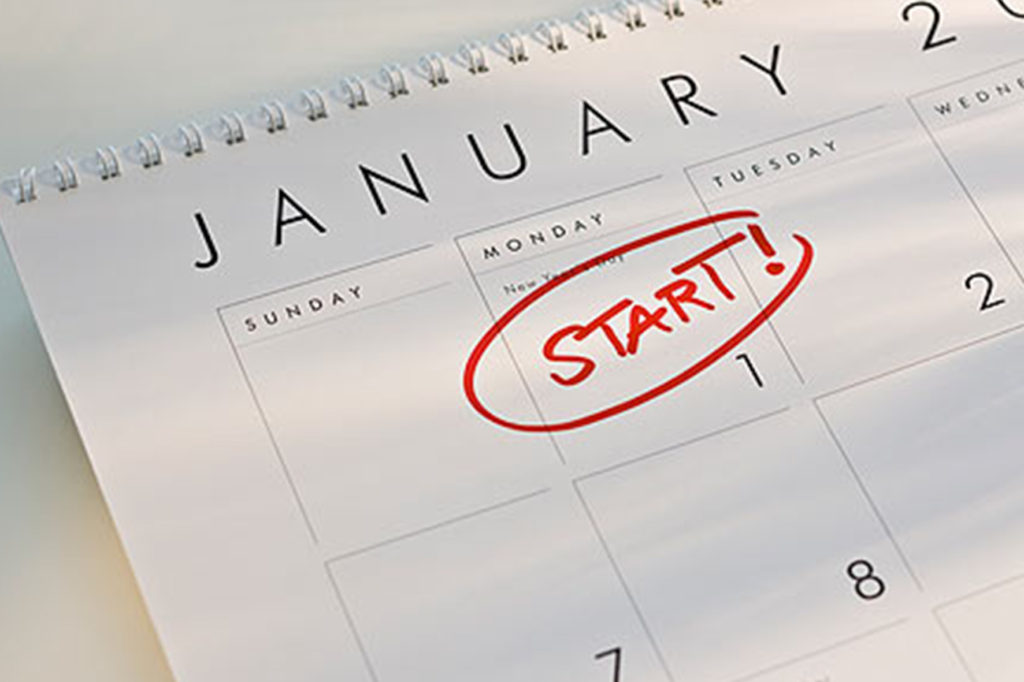 Can you believe that 2016 is almost over? It seems like the years keep getting shorter as we grow older. I like the New Year because it feels like a blank slate. We can improve upon our goals from the previous year and create new ones. Think about what happened this year – good and bad. What were you most proud of this year? What were you disappointed about this year? Is there a way to exceed your own expectations or overcome any prior disappointments in the coming year? Now is the time to write down these goals. Here are a few that I hope you will consider for 2017.
Schedule check-ups
For some this may seem like a no-brainer, but it can be such a daunting task for others. Having a regular schedule with your pain specialist and follow-up appointments with other doctors is an important way to stay on top of your pain. If you are just beginning your chronic pain journey, making appointments with different specialists to find the right "fit" is a huge success. All it takes is a phone call to start the whole domino effect. Get on top of your pain this year.
Exercise routine
Make sure your goals are feasible. If you only take a walk with the dog occasionally, don't try to walk 4+ days per week. You'll only end up disappointing yourself if you do not meet that goal. Start off by walking the dog once a week, and then increase that number on a monthly basis once you establish a consistent routine. It can be one of the more effective, strengthening, and pain-relieving routines that you develop.  Many don't realize that exercise can actually reduce sensitivity to pain. For instance, one study found that if patients rarely move or exercise, they experience more muscular tension and higher sensitivity to pain. Listen to a recent show I did with celebrity trainer, Gunnar Peterson on Functional Fitness for Pain. It highlights the benefits of exercise for improved function and less pain.
Adding pain-reducing foods
Add some inflammation fighting foods to your grocery list.  Foods like tomatoes, leafy greens, almonds, cherries, and strawberries all have anti-inflammatory properties that can actually reduce pain. As a matter of fact, consuming a higher quantity of fruits and vegetables has been shown to confer a protective effect for gout. Not only that, one study reported that widespread pain was associated with a reduced consumption of fruits and vegetables. So, stock up on these pain-fighting foods.
Do something that makes you happy
Has your pain gotten in the way of hobbies that you used to love? Take the time to re-engage that hobby once a month even if it's just for a few minutes. You may feel discouraged, but just taking a few minutes out of the month to paint, ride your bike, walk around the mall, or play an instrument can boost your mood and give you a sense of accomplishment. It may not be just like old times, but it's a step forward to making your year much more fulfilling.
Remember to make your goals achievable for a successful 2017. New Year's resolutions should be practical and inspiring.  There are exciting new treatments on the horizon for pain, so don't give up hope. Explore the current options and have an open mind. Medications, injections, and complimentary therapies can all make a difference. Only you can take the steps to move beyond the pain, and make 2017 the best year possible.
Remember, no one is immune to pain, but together we can overcome it.