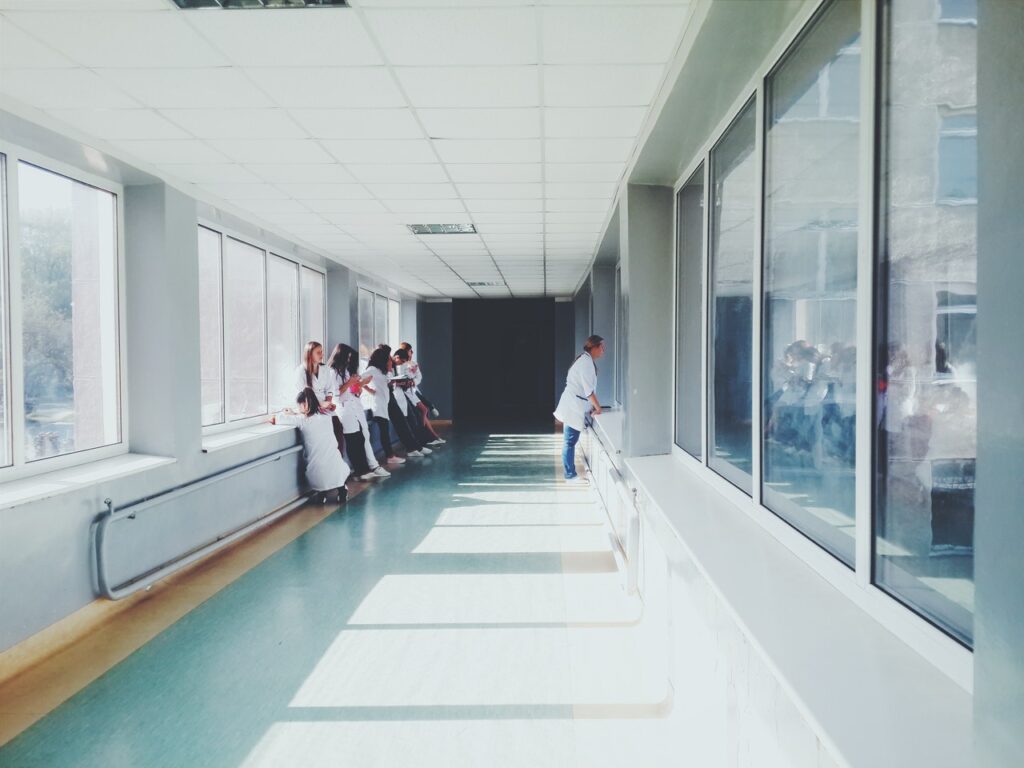 Originally published on Avenue News
Deaths from drug overdose are soaring in Baltimore County amid a nationwide opioid epidemic that has affected all walks of life. Yet even as overdoses, particularly those involving synthetic opioid fentanyl, continue to rise, local community leaders are serving on the front lines to combat the crisis, by providing services and access to treatment, and fostering hope, dignity and respect for those who use drugs.
In 2020, 322 people died from opioid overdoses in Baltimore County, and from January to September of 2021, 226 opioid overdose deaths were recorded.
"The death is relentless," said John Torsch, co-founder and director of the Daniel Carl Torsch Foundation, a Baltimore County nonprofit focused on substance abuse prevention, treatment and recovery. "I am angry and so tired of losing people I love. I can't even put into words what it is doing to us."
In an effort to help stop the surge of deaths in the county, the Daniel Carl Torsch Foundation provides peer-based harm reduction, resources and support, John Torsch said, adding that he is turning his "pain into purpose" following the death of his brother Daniel Carl in 2010. He sees a cycle of death involving opioids in the county, he said, and despite all the foundation does, it seems like it is just "Band-Aids on severed arteries."
Eastern Baltimore County, specifically Essex, Dundalk, Middle River and Parkville, represent areas that are disproportionately affected, according to Baltimore County opioid overdose data collected according to ZIP codes.
In the Essex ZIP code, 38 deaths have been recorded since January 2020 to September 2021, compared with 77 in Dundalk's 21222 area, 26 in the Middle River ZIP code and 31 in the Parkville ZIP code, and the number of nonfatal overdoses for each of those areas is more than triple that.
Baltimore County has "consistently had the second-highest number of overdose deaths in the state," the county's website said, second only to Baltimore City.
Part of the reason for high rates in these areas, said Amy Park, the division chief for the local addictions authority at Baltimore County Department of Health, are social determinants of health, such as housing, education, social support and healthcare access.
Social determinants, she said, influence who is affected, which, from 2017 to 2020, have predominantly been white individuals in Baltimore County. That racial gap in opioid-involved deaths is narrowing, however, with fatality rates among black individuals across the county increasing 65% over the 4-year period, a demographic shift, she added, that the county is trying to understand.
High rates in the county are also linked to fentanyl, said Paul Christo, an associate professor in the Division of Pain Medicine at Johns Hopkins School of Medicine. Fentanyl, he said, representing a "shift from heroin," is 80 to 100 times more potent than morphine, and the synthetic opioid was involved in 92.2% of all opioid-related deaths in Maryland in the first quarter (Jan. 1 to March 31) of 2021, according to the state's Opioid Operational Command Center.
"Fentanyl has changed the game for the worse," Torsch said, adding that it has led to a poisoned drug supply that has exacerbated the opioid crisis.
Instead of individuals dying of prescription opioids, Torsch said that he is seeing more and more recreational users, specifically teenagers, die of overdose from fentanyl, including from that which is added to or mixed with other drugs.
"People don't need to have an addiction problem or use chaotically to die of fentanyl poisoning," he said, noting that the foundation gives out fentanyl test strips to users to determine if their drugs are contaminated with fentanyl.
Drug checking, he said, is only a "stopgap," however, and will not guarantee that users stop dying. Medication, such as methadone, buprenorphine and naltrexone, is the "gold standard" for treating opioid addiction, though there are significant barriers to access in many cases.
"Addiction medicine services need to be expanded, and there needs to be a better means of subsidizing the cost of them," Christo said, adding that expansion of the use and availability of naloxone, an opioid antagonist medication, is perhaps most important in saving lives.
Torsch said that the foundation "floods the streets" with naloxone kits and provides overdose response and naloxone training, and the county is looking to expand access to medication as well, according to Park from the health department's addictions authority.
"The county is starting to put a program in place," Park said, referring in part to the "Hub and Spoke" pilot program for increasing treatment availability. "We are identifying gaps in service and looking for ways to fill those gaps." Park added that Essex, Dundalk, Middle River and Parkville are areas of high need where the county will seek to concentrate services, including those for harm reduction and recovery support.
In addition to expanding access to medication, Torsch said that other steps need to be taken as part of a "systemic" response to the crisis, including the implementation of more overdose prevention sites and decriminalization so that more people seek help. Stigma, he added, surrounding addiction and recovery needs to be addressed, an effort that the county is also undertaking.
Educating young people on opioid misuse needs to be a focus as well, Christo said, a demographic (age 20-49) that experiences the most overdose deaths.
Although the Daniel Carl Torsch Foundation is addressing the opioid crisis through various initiatives, Torsch emphasized that more help is needed from the community.
"How come we are some of the only ones out here?" he said. "We have an army of volunteers who are incredible, but we are basically alone. We need more families and advocates to step up. This needs to be a community effort."