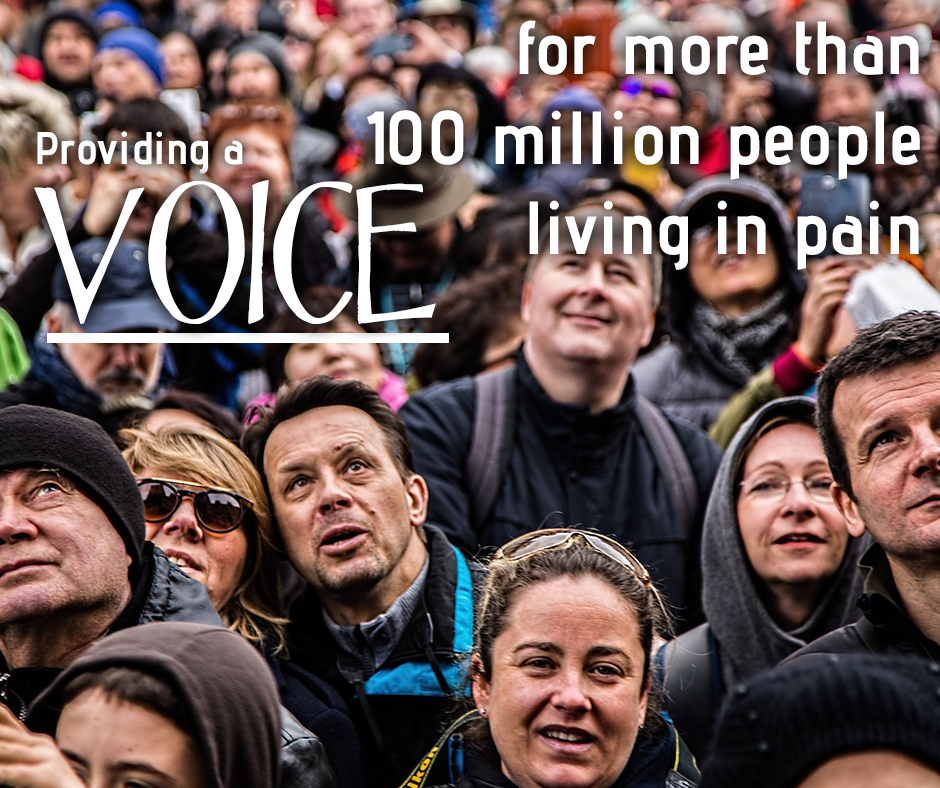 I created my radio show, Aches and Gains, to provide a voice for the more than 100 million people in need of relief from living in pain.  Celebrities, public figures, health practitioners and pain experts share their stories of struggle and success on the show every week, helping to lessen the stigma that's all too often associated with pain-related conditions.
Not only did I have the amazing opportunity to discuss emotional and physical pain with Dr. Maya Angelou shortly before her passing, but I have interviewed other seemingly indestructible public figures, such as retired NFL Hall of Famer Joe Montana and television personality Montel Williams about their battle with pain. Doctors, advocates and alternative therapy practitioners also lend their expertise to the show.
The stories and advice imparted in these interviews proves time and time again that nobody is immune to pain, but anybody can overcome it. Through my work as a Johns Hopkins pain medicine specialist, frequent speaking engagements and Aches and Gain radio show I strive to work with other advocates and professionals to help increase pain awareness, support research, and improve treatment.
The Aches and Gains archives [ Archives ] houses all previous shows, divided into categories. Episodes focus on varied topics relating to pain, covering animal assisted therapy, to virtual reality as a treatment for pain, to matters of religion and faith in medical situations, and everything in between.
In an effort to provide pain sufferers and their loved ones with accurate, actionable information regarding cutting-edge treatments, holistic practices and pain-coping strategies, I have put together a list of some of the most popular episodes of Aches and Gains thus far for readers to peruse and listen to the podcasts at their convenience.
When Dr. Maya Angelou passed away on May 28, 2014, the "American renaissance woman" left a legacy of inspiration and grace, touching the lives of millions with her work. Our candid discussion circled back to the power we all hold within ourselves to overcome obstacles and change our attitudes.
Listen to the podcast here: https://paulchristomd.com/dr-maya-angelou/
Chronic Inflammatory Demyelinating Polyneuropathy (CIDP)attacks the nervous system and can cause painful, stinging, needle-like sensations along with numbness and weakness. Award-winning writer Ellen Schecter discussed this painful and potentially fatal disease, and how she was able to forge a better life despite her diagnosis. Neurologist and Johns Hopkins expert Dr. David Cornblathtalked about the latest beneficial treatments.
Listen to the podcast here: https://paulchristomd.com/the-mystery-of-chronic-inflammatory-demyelinating-polyneuropathy-cidp/
Jin Shin Jyutsu(JSJ) is a little known Japanese healing art that can relieve pain, restore emotional equilibrium, and harmonize the vital energy of the whole person. Guest Cathy Calvert shared her extraordinary story about a horrible accident and how JSJ left her pain-free. Jennifer Bradley, certified JSJ practitioner from the Markey Cancer Centerat the University of Kentucky explains how she accesses the human biofield, the types of pain she's treated successfully, and self-help maneuvers for "on the spot healing."
Listen to the podcast here: https://paulchristomd.com/jin-shin-jyutsu-a-simple-japanese-touch-therapy-part-i/
Fibromyalgia affects up to 4% of the population, and leads to widespread body pain, fatigue, sleep disturbance, and even memory problems. Actress AJ Langer discussed her struggles and ultimate success with fibromyalgia following her diagnosis as a teenager. Fibromyalgia expert Dr. Daniel Clauw, from the University of Michigan, then talks about diagnosing this condition, helpful treatments and new therapies.
Listen to the podcast here: https://paulchristomd.com/fibromyalgia/
We examined how Elvis Presley's head trauma might have led to an autoimmune disorder and constant pain, much like fibromyalgia. Guest Dr. Forrest Tennant, pain specialist. Dr. Tennant is an internist, endocrinologist, and addictionologist who specializes in the research and treatment of intractable pain.
Listen to the podcast here: https://paulchristomd.com/elvis-presley-head-trauma-autoimmunity-and-agonizing-pain-part-iv/
We will discuss one of our other most popular episodes, Pain: America's Biggest Health Problem, in next week's blog.