September is Pain Awareness Month, and with a new campaign, the American Chronic Pain Association wants people to "Give a Squat 4 Pain".
To participate, ACPA is asking people to squat against a wall (or any vertical surface), holding the position for as long as they can. After feeling the burn, they should head over to ACPA's website to make a donation and then challenge others to do the same by posting #GiveASquat4Pain on social media.

"The idea is that people should remember that pain from that wall squat, then get up and try to carry on with their daily activity with that pain," said Penney Cowan, founder and CEO of the ACPA. "I don't think people realize how much effort and how brave and how strong these people suffering from chronic pain are to be able to continue to carry on."
The American Chronic Pain Association's (ACPA) Give A Squat 4 Pain campaign will raise funds for education and support programs that help those living with chronic pain live more fully. The campaign is simple, fun, challenging – and just a little painful.
Chronic Pain Facts:
– Chronic pain is an invisible epidemic that affects people of all ages and backgrounds

– 100 million people in the U.S. live with chronic pain

– Many people

conceal

their pain because of stigma or shame
– The

personal

, societal, and financial costs of chronic pain are enormous
September is Pain Awareness Month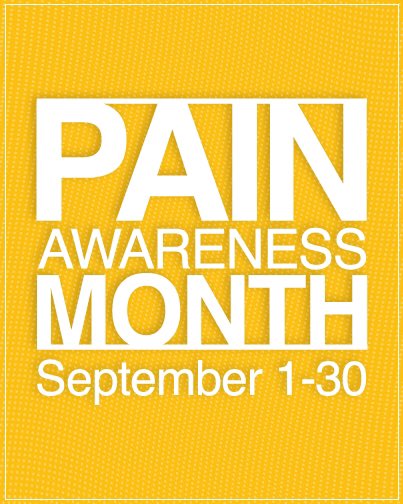 The month of September has been declared Pain Awareness Month.  Pain Awareness Month is a time when various organizations work to raise public awareness of issues related to pain, and pain management. 
The first Pain Awareness Month was in 2001, when the ACPA led a coalition of groups to establish September as Pain Awareness Month. 
The key to raising awareness is to get involved. There are many things that you can do to help promote Pain Awareness Month.

– Talk with friends & family

– Talk with your Healthcare Provider

– Call your local government and community leaders to let them know about Pain Awareness Month, and issues of pain and pain management

– Let people know about Aches and Gains on Sirius XM
– Call your local media and ask them

 

to do a story on Pain Awareness Month

– Donate to the ACPA

– Be sure to take time to relax this month

– Understand your integrated care options for pain relief