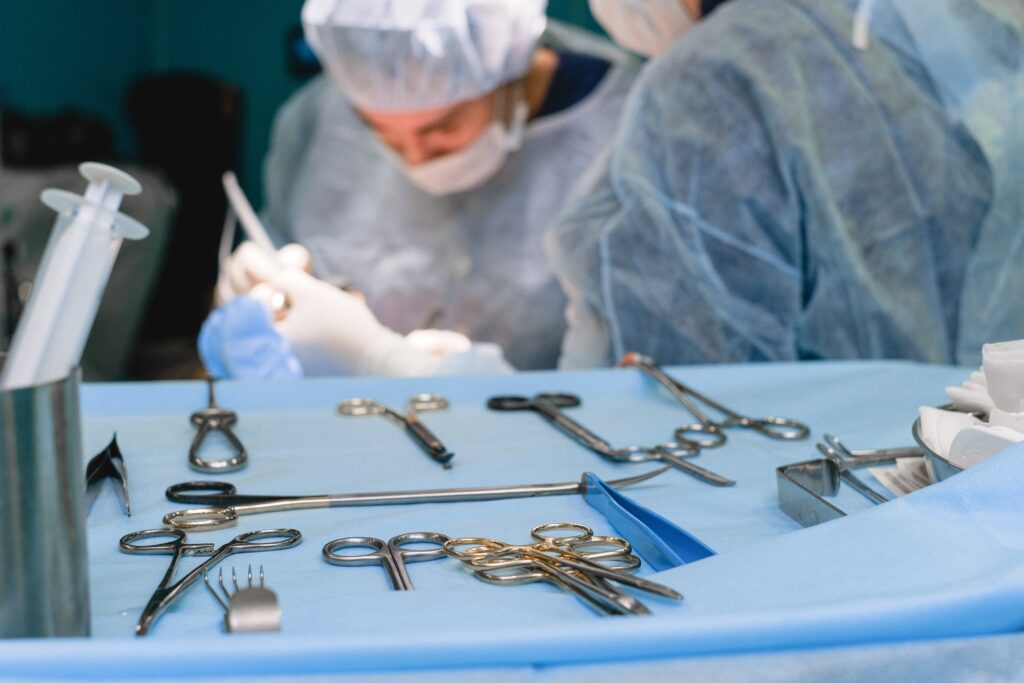 For many patients, the first 72 hours following surgery can be the most painful due to inflammation at the surgical site.1 Inflammation is a significant component of postoperative pain as it peaks around 24 hours after surgery and remains high through the first 72 hours.1 The primary reason that most longer-acting local anesthetics are less effective beyond 12 to 24 hours is in part because the acidic environment at the surgical site caused by local inflammation inhibits the ability of most local anesthetics to penetrate the nerve cell membrane and block pain signals.2-4 Healthcare providers often use opioids to fill this gap but with our nation currently experiencing record breaking numbers of opioid-related deaths, they are looking for new options to better manage their patients' pain and reduce the need for opioids following surgery.
Controlling postoperative pain with an opioid-sparing solution
Heron Therapeutics' mission is to provide patients with a more positive experience following surgery and limit the potential exposure to excess opioids that can lead to misuse or diversion into the community. In order to help make a positive impact on the opioid epidemic, Heron offers patients and healthcare providers a novel, non-opioid option with ZYNRELEF® (bupivacaine and meloxicam), which has been proven in Phase 3 studies to be superior to the local anesthetic, bupivacaine HCl, for postoperative pain management. Heron believes ZYNRELEF, the first and only extended-release dual-acting local anesthetic (DALA) that works for up to 72 hours, has the potential to change the postoperative pain management landscape.4-6 ZYNRELEF is approved by the U.S. Food & Drug Administration for use in adults to reduce pain for up to three days after foot and ankle surgeries, small-to-medium abdominal surgeries, and total joint replacement surgeries of the lower extremity.4 As a viscous solution applied to the wound at the time of surgery, ZYNRELEF is also the first and only local anesthetic to clinically demonstrate a lower rate of opioid-related adverse events including nausea, vomiting, constipation, etc.4
The goal of same day surgery with better pain management
Same-day discharge has become increasingly more important as there has been a shift for many surgical procedures to be performed as outpatient procedures following Medicare approval. In these often very painful procedures, such as total knee arthroplasty, patients have previously been given generic local anesthetics, such as bupivacaine, which typically provides up to 8-12 hours of pain reduction.5 With that regimen, many patients often need opioids to control pain, which may lead to increased opioid-related adverse events, increased length of stay, and poor patient recovery.6-9 ZYNRELEF has been proven to effectively manage severe pain following surgery, allowing patients to recover faster, with fewer opioid medications, and be ready for discharge to their homes the same day.
Physicians are also seeing great results with this new treatment option in the clinical setting. Dr. Alan Rechter, MD, Orthopaedic Surgeon at Orthopaedic Associates LLP, has seen that adding ZYNRELEF to patients' pain management plan helps decrease their length of stay, improve their recovery, and increases their overall post-surgical experience.
"Postoperative pain is one of the main concerns we hear in the clinical setting, and it has always been a goal to offer my patients innovative solutions that can better manage their pain," said Dr. Rechter. "It is rewarding to see how it has impacted my patients in such a positive way. I'm just not hearing about the miserable first 2-3 days much anymore, and I know why."
Exclusively written for Aches and Gains™
By: Heron Therapeutics
Important Safety Information
ZYNRELEF contains an NSAID (non-steroidal anti-inflammatory drug), a type of medicine which:
Can increase the risk of a heart attack or stroke that can lead to death. This risk increases with higher doses and longer use of an NSAID.
Cannot be used during heart bypass surgery.
Can increase the risk of gastrointestinal bleeding, ulcers, and tears.
ZYNRELEF should also not be used:
if you are allergic to any component of ZYNRELEF, similar local anesthetics, aspirin or other NSAIDs (such as ibuprofen or naproxen), or have had an asthma attack, hives, or other allergic reaction after taking any of these medicines.
as a paracervical block, during childbirth.
The most common side effects of ZYNRELEF are constipation, vomiting, and headache.
The medicines in ZYNRELEF (a local anesthetic and an NSAID) may affect the nervous and cardiovascular system; may cause liver or kidney problems; may reduce the effects of some blood pressure medicines; should be avoided if you have severe heart failure; may cause adverse effects on cartilage; may cause a rare blood disorder, or life-threatening skin or allergic reactions; may harm your unborn baby if received at 20 weeks of pregnancy or later; and may cause low red blood cells (anemia).
Tell your healthcare provider about all your medical conditions and about all the medicines you take including prescription or over-the-counter medicines, vitamins, or herbal supplements to discuss if ZYNRELEF is right for you.
Talk to your healthcare provider for medical advice about side effects. Report side effects to Heron at 1-844-437-6611 or to FDA at 1-800-FDA-1088 or www.fda.gov/medwatch.
The information provided here is not comprehensive. Please see full Prescribing Information, including Boxed Warning.
References:
Svensson I, Sjöström B, Haljamäe H. Assessment of pain experiences after elective surgery. J Pain Symptom Manage. 2000;20(3):193-201.doi:10.1016/S0885-3924(00)00174-3.
ZYNRELEF [Package Insert]. San Diego, CA: Heron Therapeutics Inc.; 2021.
Ottoboni T, Quart B, Pawasauskas J, Dasta JF, Pollack RA, Viscusi ER. Mechanism of action of HTX-011: a novel, extended-release, dual-acting local anesthetic formulation for postoperative pain. Reg Anesth Pain Med. 2020;45(2):117-123. doi:10.1136/rapm-2019-100714.
ZYNRELEF [Instructions for Use]. San Diego, CA: Heron Therapeutics Inc.; 2021.
Berde CB, Strichartz GR. Local anesthetics. In: Miller RD, Cohen NH, Eriksson LI, Fleisher LA, Wiener-Kronish JP, Young WL, eds. Miller's Anesthesia. Vol 1. 8th ed. Philadelphia, PA: Saunders; 2015:1028-1054.e4.
Kessler ER, Shah M, Gruschkus SK, Raju A. Cost and quality implications of opioid-based postsurgical pain control using administrative claims data from a large health system: opioid-related adverse events and their impact on clinical and economic outcomes.Pharmacotherapy. 2013;33(4):383-391. doi:10.1002/phar.1223.
National Quality Forum. Surgery 2015-2017 final report. Published April 2017. Accessed April 20, 2021. https://www.qualityforum.org/Publications/2017/04/Surgery_2015-2017_Final_Report.aspx.
Shafi S, Collinsworth AW, Copeland LA, et al. Association of Opioid-Related Adverse Drug Events With Clinical and Cost Outcomes Among Surgical Patients in a Large Integrated Health Care Delivery System. JAMA Surg. 2018;153(8):757-763. doi:10.1001/jamasurg.2018.1039.
Lawal OD, Gold J, Murthy A, et al. Rate and Risk Factors Associated With Prolonged Opioid Use After Surgery: A Systematic Review and Meta-analysis. JAMA Netw Open. 2020;3(6):e207367. doi:10.1001/jamanetworkopen.2020.7367.