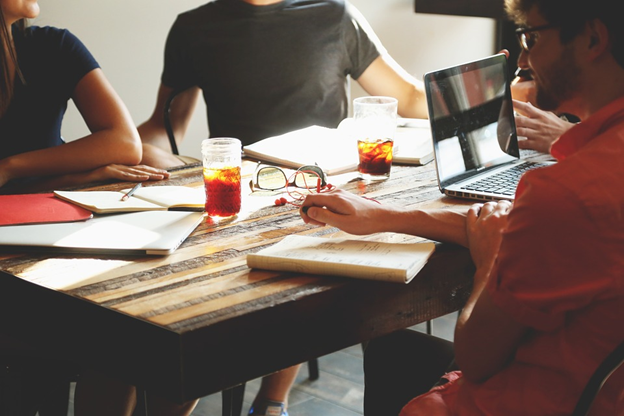 Participating in a hobby is good for your well-being. It's a chance to add balance to your lifestyle and help you to stay on track. You can engage in new activities with the help of technology, developing your skills and interests by yourself or with your friends. Opportunities abound for virtually all levels and abilities. Tap into these ideas to boost your mental health:
Learn a new language. Picking up a new language is not only an interesting way to spend your downtime, it's actually good for you. According to experts cited by The Star, learning to speak and read a new language is a workout for your brain, encouraging it to do some athletic maneuvers it wouldn't otherwise be performing. It can help you learn to process information better, improve your ability to focus, enhance your decision-making ability, improve your perception and even postpone the onset of dementia.
While some experts note it used to be expensive to learn a new language, thanks to the Internet you can now do so for free. There are fun apps available that offer courses and games, and you can refine your skills by chatting with native speakers.
Learn to play an instrument. Another hobby that is not only fun but that's also good for you is playing a musical instrument. Huffington Post explains musical training can improve reaction times, memory function, improve physical coordination and even slow the process of aging in the brain. Playing an instrument is another hobby that used to be a costly endeavor and finding instructors with expertise could be challenging. Thanks to several apps including Ear Trainer Lite, some of the best music lessons can fine-tune your skills.
Jump into the IT field. If you're ready for a career change or you just made it through your undergrad studies by the skin of your teeth and you're looking for a more flexible program, online IT degree programs like the ones offered by WGU may be just what you need. Designed to allow you to set the pace of your studies, you can keep your balance while still progressing for an awesome new career.
Learn a sport. Whether it's swimming, tennis, walking or another sport, you can get started through the web. For instance, have you always wanted to try golfing, but didn't want to pay for lessons with a pro? You can learn online without an expensive coach or country club membership. It's a great way to get some exercise, and you can do it alone or with a group. Have you ever considered giving mountain biking a try? Not only is this a hobby you can do with others, but it's easy to learn and a great way to get out in nature, unplug, and enjoy the fresh air. Regardless of what sport you choose and whether you're brushing up old skills or starting out as a beginner, chances are there is online instruction to get you started.
Refurbish motorcycles. Do you love vintage bikes and tinkering? There is something very satisfying about breathing new life into old parts, and if you always wanted to try your hand, you can find online step-by-step instructions on how to rebuild an old motorcycle. Whether you work through it solo or connect with a few buddies who also love bikes, have tools, expertise or just enthusiasm, it's a hobby you can engage easily these days, thanks to the web. In the end, you can either sell your projects or just enjoy them.
Write your story. Whether you choose to start a novel, blog about your days, or engage your inner poet, writing is a simple, free and fun pastime. Gather friends for brainstorming sessions or join an online writing group. There are writing communities, which offer critiques, reviews, support, marketing tips and a pat on the back when you need it. Well Kept Wallet points out writing can even become a moneymaking hobby if you decide to go that route, since there are opportunities for freelance writers and editors on the web.
Go mobile. Whether you want to browse the web for a writing tutorial or run a language learning app, your phone can be an excellent go-to for hobbies. Going mobile is not only a simple way to access the internet for all your hobby-learning needs, it also encourages you to get out of the house and try a new change of scenery.
Hobbies can improve your quality of life. Consider one of these choices and sharing it with your friends and family. Your self-esteem will thank you.
For more information on how to live your best life even with chronic pain, keep up with Dr. Paul Christo on his website and weekly on his SiriusXM show, Aches & Gains.