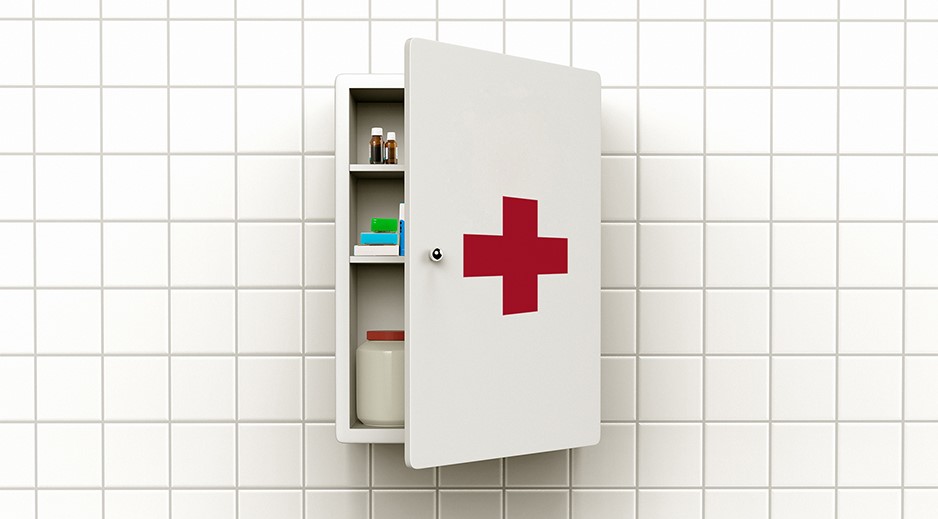 Do people keep fire extinguishers in their homes because they're arsonists? Do drivers keep their cars insured because they want to crash them? Of course not. They do these things to help protect themselves in the event of a possibly dangerous situation. So, why are many people who take opioids for pain management hesitant to keep an opioid overdose emergency treatment for an accidental overdose in their homes? It could be because of the stigma associated with opioids—the societal belief that people overuse or abuse opioids even if prescribed by a doctor. Or maybe it's denial that they could become dependent or addicted or they don't know that they could potentially overdose. But giving in to the stigma and denial about opioid use could make the difference between life and death.
Opioid overdose doesn't have to mean death
The vast majority of opioid overdoses happen to people who are not addicted to opioids, and to those who consider their prescription opioid usage under control. Accidental overdoses can also happen to loved ones of those taking opioids; like a toddler who gets a hold of Mom's medicine or a teenager who takes Dad's pills. And all it takes is one occurrence to put someone's life in danger. That's what makes it so important for homes where there are opioids to have an overdose emergency treatment on hand.
An emergency treatment for opioid overdose can help save lives. If given immediately when an overdose occurs, an opioid overdose emergency treatment can help reverse or block the effects of opioids. Widely used by emergency medical personnel to treat opioid overdoses, an emergency treatment is highly effective, but it has to be used in time. By keeping an opioid overdose emergency treatment in the home or with a person who is at risk of an accidental opioid overdose, friends, family, and even bystanders can help save lives. The proof lies in the statistics: from 1996 to 2014, at least 26,500 opioid overdoses in the United States were reversed by non-medical people using an opioid overdose emergency treatment.
It is important to note that emergency treatments are not substitutes for emergency medical care, which should immediately be sought in any overdose situation. The subject might experience acute opioid withdrawal symptoms. Repeat doses may be needed if the person begins to relapse after the initial dose administration. In all cases, the full Prescribing
Information and Instructions for Use should be read and followed for the correct administration of these agents.
A vital—and growing—need for keeping an opioid overdose emergency treatment at the ready
When it comes to substantiating the crucial need for an overdose emergency treatment in homes where opioids are kept, the numbers speak for themselves. A survey of chronic pain patients receiving prescription opioids found that nearly 1 in 5 had experienced an opioid overdose, and more than half engaged in behaviors that increase the risk of overdose, such as combining opioids with alcohol.
Providing education and an emergency treatment to people who are at risk of witnessing or experiencing an opioid overdose may help reduce opioid overdose deaths and opioid-related emergency department visits. Further proving the need for an at-home opioid overdose emergency treatment, the US Department of Health and Human Services identified opioid emergency treatments as 1 of 3 main strategies to address the national opioid epidemic.
Have you received a prescription for opioids?
If you are prescribed opioids for chronic pain management, your doctor may also give you a prescription for an emergency treatment. If he or she doesn't, ask if you should have one. Don't be in denial that an opioid emergency could happen to you. Opioids are medications that help those suffering with pain, but they also hold the potential for accidental overdose. Having an opioid overdose emergency treatment in your home can potentially stop a tragedy in its tracks.
Get more information
Visit beawarebeprepared.com to find out more about opioid overdose emergency treatments and how having one on hand can help ensure people taking opioids, their caregivers, and family members are prepared in case of an accidental overdose.
—
Exclusively written for PaulChristoMD.com
By: Tommy Begres
Director of Clinical Affairs
ADAPT Pharma, Inc.
ADAPT Pharma, a wholly-owned subsidiary of Emergent BioSolutions Inc, is a proud sponsor of Aches and Gains®.
©2019 ADAPT Pharma, Inc. ADAPT Pharma® is a registered trademark of ADAPT Pharma Operations Limited. ADPT-US-0073 B ADAPT Pharma, Inc. Radnor, PA
ADAPT Pharma Inc. and ADAPT Pharma Operations Limited are wholly-owned subsidiaries of Emergent BioSolutions Inc.