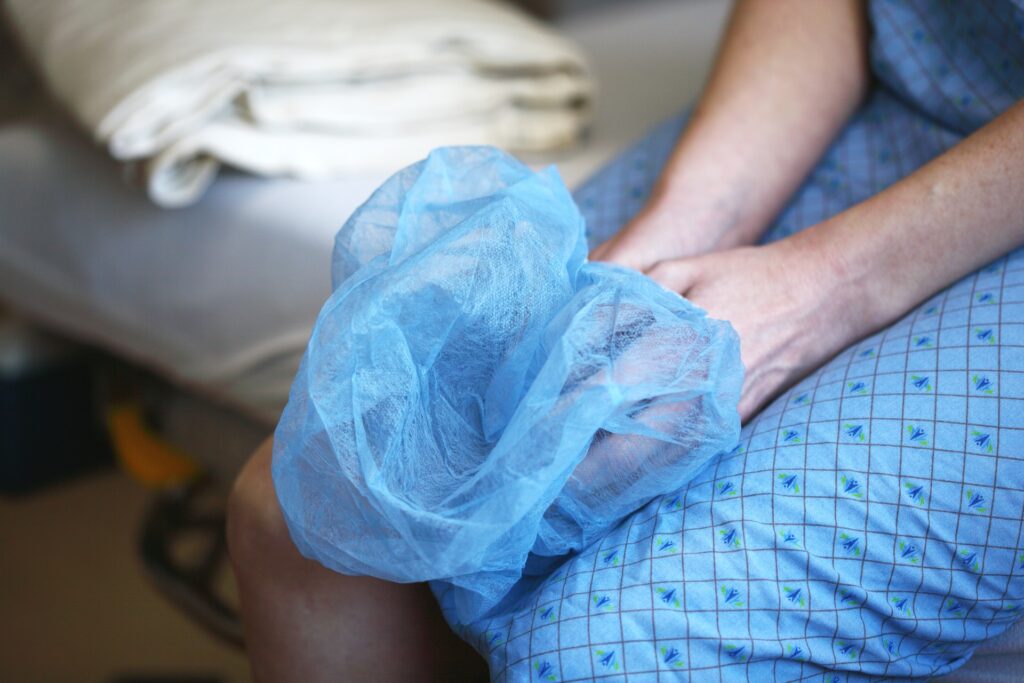 For many patients, surgery can be painful, especially in the first 72 hours after surgery. 1 Healthcare providers have options available to them to treat postoperative pain, but those options don't always provide patients with adequate pain relief. In fact, most local anesthetics inconsistently provide pain relief beyond 12 to 24 hours. With severe pain often lasting up to 72 hours, opioids are often relied on to pick up where local anesthetics leave off.1-3
Inadequate pain control in the postoperative setting may lead to overreliance on opioids
Among the 50 million surgeries performed in the United States every year, two-thirds of those patients fill an opioid prescription, which means that hundreds of millions of pills are being dispensed following surgery annually.4,5 Studies have suggested that as a result, more than two million individuals may become persistent opioid users following surgery each year.4 Additionally, 80% of patients who fill an opioid prescription have leftover medications after surgery, and those leftover pills are often left in unsecure locations, potentially ending up with people who may misuse or abuse such medications.6 Recent data from the Centers for Disease Control (CDC) show that the deadly opioid epidemic is getting worse with more than an estimated 107,000 Americans dying of drug overdoses over the 12-month period from January 2021 to December 2021 – a 15% increase from the prior 12-month period.7 It's become clear that overreliance on opioids in the postoperative setting can have unintended downstream consequences for patients, communities, and the overall societal epidemic in the U.S.
A new foundation for multimodal analgesia
Although decreasing opioid use in postoperative pain management has been a longstanding theme in anesthetic and surgical literature, there have been few effective non-opioids developed in recent years. ZYNRELEF® (bupivacaine and meloxicam) is the first and only extended-release dual-acting local anesthetic (DALA) approved by the U.S. Food & Drug Administration for use in adults to reduce pain for up to three days after foot and ankle surgeries, small-to-medium abdominal surgeries, and total joint replacement surgeries of the lower extremity.8 In Phase 3 studies, ZYNRELEF has been clinically proven to reduce or eliminate the need for opioids in many patients following surgery.9,10 Opioids mask pain centrally (at the brain), which can reduce the sensation of pain, but they do not prevent transmission of the pain signals at the source.11 Instead, ZYNRELEF works by blocking pain signals in the area of the body where surgery was performed, reducing – and often eliminating – the need for opioids.8,12
In several studies following herniorrhaphy, bunionectomy, and total knee arthroplasty, ZYNRELEF has served as the foundation of a non-opioid based multimodal analgesic (MMA) regimen, including over-the-counter (OTC) acetaminophen and ibuprofen.  These studies show effective 72-hour pain relief and minimal opioid consumption, with some patients requiring no opioids through their recovery period.13,14 ZYNRELEF has also been studied in combination with a scheduled non-opioid regimen of oral OTC analgesics in The HOPE Project, a project in a real-world setting following hernia repair surgery.13 The completed HOPE Part 1 herniorrhaphy study found that most patients who received ZYNRELEF and the scheduled MMA regimen had an opioid-free recovery.14 Specifically, 95 percent of patients were opioid-free at discharge and remained opioid-free through day 15 of their recovery. 14 Among these patients, none called back to request an opioid prescription.14
"More and more patients are inquiring about non-opioid options to help manage pain following surgery as they hear a lot about the risk of addiction and other potential side effects associated with opioids," said Dr. Keith Mayfield, MD, Glenwood Regional Medical Center. "That's why it's important to make sure that non-opioid options for pain management like ZYNRELEF are part of the multimodal approach. In my practice, ZYNRELEF was able to effectively manage my patients' pain and help reduce – and even eliminate – the use of opioids. It is exciting to see how ZYNRELEF can bring positive change to the overall patient experience in the postoperative setting."
With the approval of ZYNRELEF, healthcare providers and patients now have a much-needed safe and effective option for achieving long-lasting non-opioid pain control after a variety of surgical procedures.
Exclusively written for Aches and Gains™
By: Heron Therapeutics
Important Safety Information
ZYNRELEF contains an NSAID (non-steroidal anti-inflammatory drug), a type of medicine which:
Can increase the risk of a heart attack or stroke that can lead to death. This risk increases with higher doses and longer use of an NSAID.
Cannot be used during heart bypass surgery.
Can increase the risk of gastrointestinal bleeding, ulcers, and tears.
ZYNRELEF should also not be used:
if you are allergic to any component of ZYNRELEF, similar local anesthetics, aspirin or other NSAIDs (such as ibuprofen or naproxen), or have had an asthma attack, hives, or other allergic reaction after taking any of these medicines.
as a paracervical block, during childbirth.
The most common side effects of ZYNRELEF are constipation, vomiting, and headache.
The medicines in ZYNRELEF (a local anesthetic and an NSAID) may affect the nervous and cardiovascular system; may cause liver or kidney problems; may reduce the effects of some blood pressure medicines; should be avoided if you have severe heart failure; may cause adverse effects on cartilage; may cause a rare blood disorder, or life-threatening skin or allergic reactions; may harm your unborn baby if received at 20 weeks of pregnancy or later; and may cause low red blood cells (anemia).
Tell your healthcare provider about all your medical conditions and about all the medicines you take including prescription or over-the-counter medicines, vitamins, or herbal supplements to discuss if ZYNRELEF is right for you.
Talk to your healthcare provider for medical advice about side effects. Report side effects to Heron at 1-844-437-6611 or to FDA at 1-800-FDA-1088 or www.fda.gov/medwatch.
The information provided here is not comprehensive. Please see full Prescribing Information, including Boxed Warning.
—
References
Svensson I, Sjöström B, Haljamäe H. Assessment of pain experiences after elective surgery. J Pain Symptom Manage. 2000;20(3):193-201.doi:10.1016/S0885-3924(00)00174-3.
Berde CB, Strichartz GR. Local anesthetics. In: Miller RD, Cohen NH, Eriksson LI, Fleisher LA, Wiener-Kronish JP, Young WL, eds. Miller's Anesthesia. Vol 1. 8th ed. Philadelphia, PA: Saunders; 2015:1028-1054.e4.
Al-Hasani R, Bruchas MR. Molecular mechanisms of opioid receptor-dependent signaling and behavior. Anesthesiology. 2011;115(6):1363-1381. doi:10.1097/ALN.0b013e318238bba6.
Brummett, C. M., Waljee, J. F., Goesling, J., Moser, S., Lin, P., Englesbe, M. J., Bohnert, A., Kheterpal, S., & Nallamothu, B. K. (2017). New Persistent Opioid Use After Minor and Major Surgical Procedures in US Adults. JAMA surgery, 152(6), e170504. https://doi.org/10.1001/jamasurg.2017.0504
Santosa, K. B., Hu, H. M., Brummett, C. M., Olsen, M. A., Englesbe, M. J., Williams, E. A., & Waljee, J. F. (2020). New persistent opioid use among older patients following surgery: A Medicare claims analysis. Surgery, 167(4), 732–742. https://doi.org/10.1016/j.surg.2019.04.016
Bicket, M. C., Long, J. J., Pronovost, P. J., Alexander, G. C., & Wu, C. L. (2017). Prescription Opioid Analgesics Commonly Unused After Surgery: A Systematic Review. JAMA surgery, 152(11), 1066–1071. https://doi.org/10.1001/jamasurg.2017.0831
Centers for Disease Control and Prevention National Center for Health Statistics. National Vital Statistics System Provisional Drug Overdose Death Counts. Accessed Accessed May 11, 2021. https://www.cdc.gov/nchs/nvss/vsrr/drug-overdose-data.htm.
ZYNRELEF [Package Insert]. San Diego, CA: Heron Therapeutics Inc.; 2021.
Viscusi E, Gimbel JS, Pollack RA, Hu J, Lee G-C. HTX-011 reduced pain intensity and opioid consumption versus bupivacaine HCl in bunionectomy: phase III results from the randomized EPOCH 1 study. Reg Anesth Pain Med. 2019;44(7):700-706. doi:10.1136/rapm-2019-100531.
Viscusi E, Minkowitz H, Winkle P, Ramamoorthy S, Hu J, Singla N. HTX-011 reduced pain intensity and opioid consumption versus bupivacaine HCl in herniorrhaphy: results from the phase 3 EPOCH 2 study. Hernia. 2019;23(6):1071-1080. doi:10.1007/s10029-019-02023-6.
Al-Hasani R, Bruchas MR. Molecular mechanisms of opioid receptor-dependent signaling and behavior. Anesthesiology. 2011;115(6):1363-1381. doi:10.1097/ALN.0b013e318238bba6.
Ottoboni T, Quart B, Pawasauskas J, Dasta JF, Pollack RA, Viscusi ER. Mechanism of action of HTX-011: a novel, extended-release, dual-acting local anesthetic formulation for postoperative pain. Reg Anesth Pain Med. 2020;45(2):117-123. doi:10.1136/rapm-2019-100714.
Hacker S. Postoperative pain management of total knee arthroplasty using HTX-011 with multimodal analgesia: results from a Phase 3b open-label study. Poster presented at: Orthopedics Today Hawaii 2020; January 12-16, 2020; Koloa, HI.
Minkowitz, H, Soto, R, Fanikos, J, Hammer, G, Mehta, N, Hu, J & Redan, J. Opioid-Free Recovery After Hernia Repair with HTX-011 as the Foundation of a Non-Opioid, Multimodal Analgesia Regimen in a Real-World Setting: A Randomized, Open-Label Study. Pain Therapy. 2021: 10, 1295–1308. https://doi.org/10.1007/s40122-021-00289-2