Having a busy schedule whether it be work, parenting or a mix can be a stressful and tiring experience. It is important to look after yourself and fit in time to relax from everyday struggles. Whether this is from a long week at work, looking after the kids, or approaching deadlines, it is important to look after your own health, both mentally and physically. Here are 7 ways to fit relaxation into our everyday busy lives:
Meditate in the morning
Have a good laugh
Enjoy some recreation
Plan your meals a week ahead
Develop a "Can do" attitude
Invest in a regular massage
Get quality rest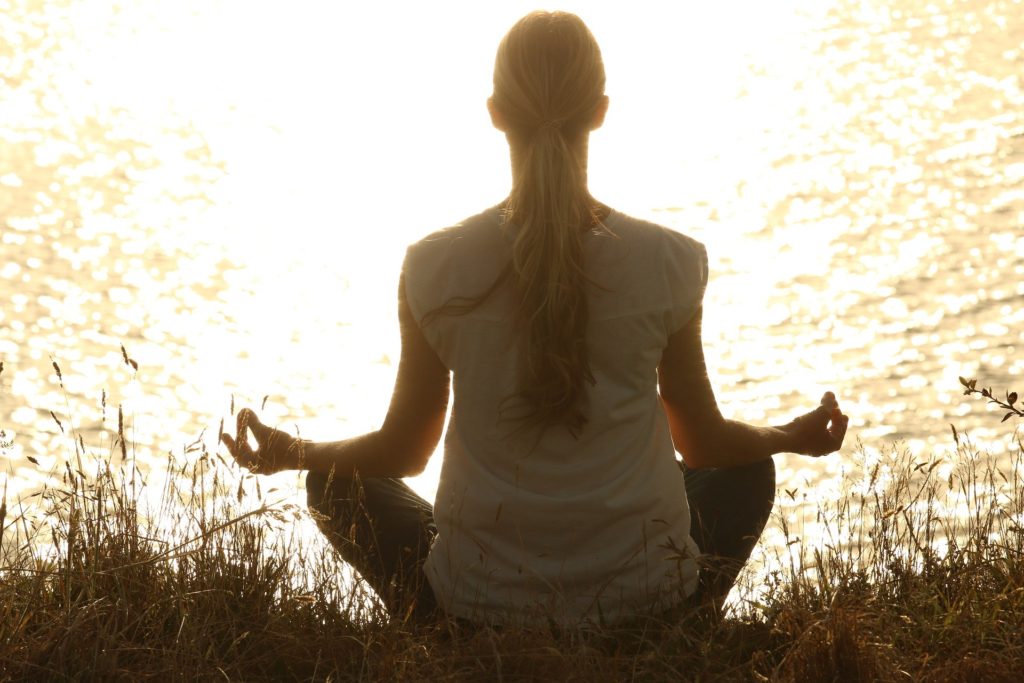 Mediate in the mornings
Meditation is proven to reduce stress and increase endorphins within your body, known as 'feel-good hormones'. Starting the day with meditation, therefore, clears your head and puts you in a positive mood from the get-go, providing you with the opportunity to seize the day to the best of your ability. A quick search on YouTube should reveal various different ways to meditate, often with a complete walkthrough throughout the entire session, making it super convenient and often free of charge! Alternatively, if meditating isn't your thing, a quick 20-30 minute jog will do the trick!
Have a good laugh
Taking time aside to socialize with friends or family is a great way to unwind and relax with a busy schedule, even if it is as little as 2 hours a week. Get together with co-workers or other friends and plan something as simple as a coffee and catch up, or have a full day out (you can even bring the kids!) or night on the town. Do whatever makes you happy (within reason of course) and brings joy to your life. This can really help de-stress and help you feel better both mentally and physically when heading back to work on a Monday morning.
Enjoy some recreation
What is actually meant by the word 'recreation'? Recreation is quite simply partaking in activities in which you find enjoyable. For example, traditional recreational activities may consist of walking, jogging, hiking, climbing or camping to name a few. However, it doesn't have to be outdoors related. Recreational activities may, however just consist of your favorite Netflix TV show. If you enjoy it, it will help you to unwind and relax. However, getting outside can often help clear your head, especially with those that you love. Try mixing it up and heading for a hike in the morning and some television at night. Spoil yourself once in a while.
Plan your meals a week ahead
Having come home from a long day at work, the last thing you want to do is cook a meal. Could you imagine how much easier it would be if all you had to do was heat one up? That's right, you can do that! Take the time aside on a day when you have a few hours free to plan and bulk make all of your meals and freeze them. After a hard day at the office, you can simply reheat the food in a matter of minutes, reducing stress and providing more time to spend with your family.
If this isn't your cup of tea, why not try planning the meals out for what to eat on each day of the week and do a weekly shop. Often households claim they are 'too busy' to do a weekly shop, however, with the convenience of online shops you can plan and order your meals directly to your front door within a given time-slot which is ideal for you. Saving you time and money from going to the shop every day after work or stressing about what to do make for dinner.
Develop a can-do attitude
What exactly do we mean by a can-do attitude? Always believe in yourself and your ability to perform given tasks. Simple. This will provide you with more energy and reduce stress, being able to believe in yourself and track frequent accomplishments. Say YES to more opportunities. If your friends are going out for the evening, join in. If the local neighbor is having a BBQ and invites you over, say yes. Saying YES quite simply brings more joy to your life.
Invest in a regular massage
This might be particularly good for women. Investing in a regular massage can be combined with 'having a laugh'. Grab your girls and book a spa day, indulging in a relaxing atmosphere to escape the daily grind. With some massages being as cheap as $30 per hour, you really can't go wrong. According to research by spa hotels, these are especially useful if you have aches or pains which cause you discomfort. It can work on reducing these pains and providing a healthier and happier you.
Invest in quality rest
Sleep is very important. Without adequate sleep, we will perform worse both mentally, and physically. Aim for between 7-8 hours of sleep per night, and more on the weekends if possible to fully recharge your batteries, especially if you work long hours, exercise, or just lead a stressful life. Taking time to rest will prevent burnout in your everyday life, and provides you with more energy.
If you have the opportunity to take naps throughout the day, try it. However, keep these to a minimum of 30 minutes a day. They can be especially useful when lack of sleep is impacting your daily life by providing a quick-recharge and setting you back on track.

Infographic source: https://www.spa-hotels.ie/30-Benefits-of-Getting-a-Massage/
—
Liyana Perry is a writer at spa-hotels.ie, she has a passion for writing blogs about natural health and spirituality. She enjoys long walks with a breeze and finding ways to make dessert healthy.