Aches & Gains Weekly - Information on cutting-edge treatments and ways to cope!
Aches & Gains

Aches and Gains® is the first national radio talk show to shine a much needed spotlight on pain management and those who suffer from a variety of debilitating medical conditions. Celebrity guests share their personal experience conquering pain with Dr. Christo, helping others see that a fuller life is possible with the right combination of treatment, medication and perseverance.Aches and Gains® airs every Saturday on Sirius XM's FamilyTalk 131, 5-6 pm EST.
This Saturday @ 5:00 & 5:30 p.m. EST
Pain often leads to restricted movements, changes in posture, and ultimately a more sedentary life. Exercise offers much more pain relief than you might imagine, especially a program that emphasizes
learn more
Abdominal pain can be grueling, causing cramps, spasms and intense squeezing sensations. Irritable Bowel Syndrome (IBS) can be a common cause of abdominal pain and represents one of the digestive
learn more
Airs December 10, 2016 on
SiriusXM Family Talk 131
Leading Pain Specialist
Dr. Paul Christo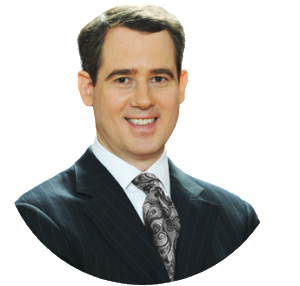 Dr. Christo's extensive research on chronic pain diagnosis and treatment, combined with his Harvard and Johns Hopkins specialized training, has helped establish him as one of America's leading pain experts. U.S. News & World Report named Dr. Christo among the top 1% of doctors in the nation.
Through his national radio talk show Aches and Gains®, Dr. Christo demonstrates his commitment to spreading the word about the latest innovations in pain management, diagnosis and treatment.
"Dr. Christo is making a remarkable impact on the lives of all those suffering from pain. Aches and Gains is innovative, educational, and inspirational. I appreciated the chance to spread the word that my plush toy called the "Peek – A –Boo" can reduce and even prevent the painful symptoms of text neck from smartphone use.  It certainly reduced my own neck pain"
Ty Warner, Founder of Ty, Inc, Creator of the "Beanie Baby", and Philanthropist
Men's Health Magazine Medical Advisory Board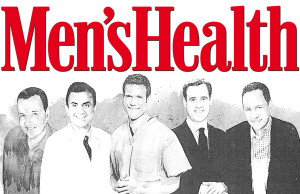 Paul Christo, MD proudly joined the Men's Health Magazine Medical Advisory Board in 2015. Men's Health is the world's best-selling men's magazine providing 13 million readers with up-to-the-minute information on health, fitness, fashion, nutrition, relationships, travel, technology and finance.
Dr. Christo is excited about this opportunity to provide his 14 years of experience as a Physician and Pain Specialist to the Advisory Board. Bill Phillips, Editor-in-Chief of Men's Health was a recent guest on his radio show, and he has contributed to articles published by the magazine.